Premium Frames Our Premium Frames are beautifully hand-crafted by "Frame Maker Designs" in Pilot Point, Texas. They are currently available in three styles, which can be seen below. Clockwise from upper left: Mahogany, Black Wood, Cherry (the Black & Silver is not currently available). All framed prints also come with premium acid free mats, which are slightly larger than the 14X16 mats we use on our standard prints, and high quality UV glass.
More views of the individual styles, Mahogany and Black Wood...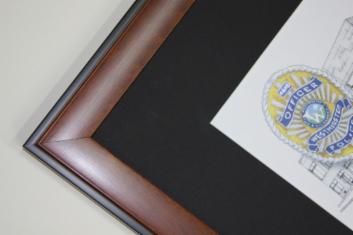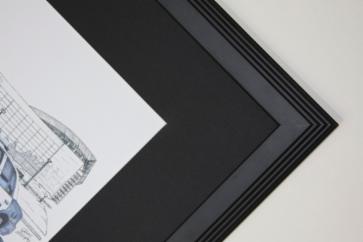 Cherry...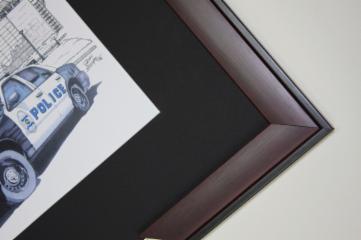 Below is a view of one of our Westminster, CO prints in the Standard Black & Silver frame.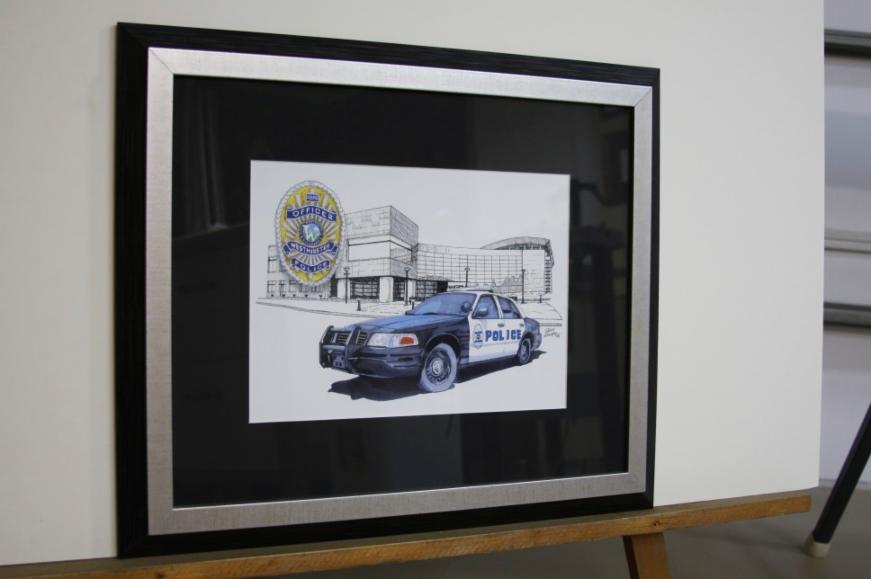 Close-up of the double-matting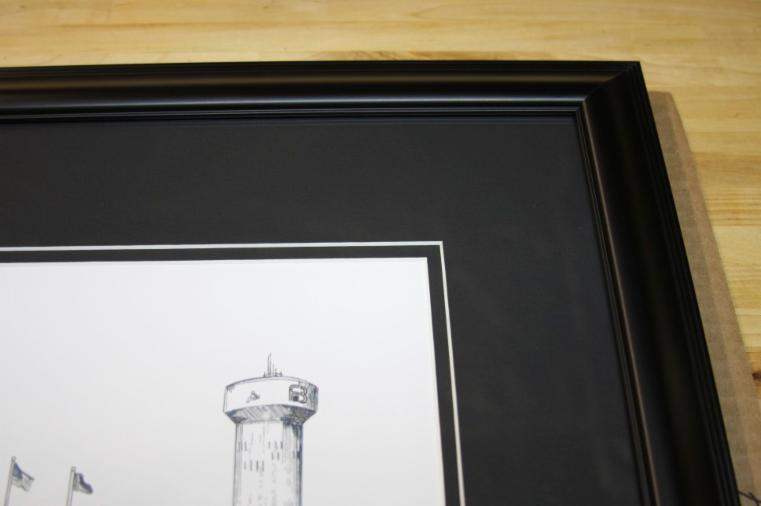 Personalization Cut-out If you're looking to add even more to your print, we can add a second opening to the bottom of the mat, where you can add any message you want - Name and Rank, Years of Service, even a Bible verse. Please note: This option changes the overall dimensions - the height of the mat will vary depending on the amount of information added to the cut-out.
Below is a photo of one of our Premium-framed Frisco, TX, prints for a retired officer, with his name and years of service listed within the cut-out.